We provide the following services concerning the construction of industrial concrete floors.

Consulting – consultations with investors, designers, and contractors

Complete industrial floor specifications

On-site Quality Assurance and Quality Control during construction:

on-site fresh concrete inspections


on-site QC laboratory


engineering supervision during construction

For shrinkage compensated concrete floor design and complete engineering process control, see our website at www.shrink-comp.com.

3D scanner measurements with FARO Focus S 70 scanner
All project partners(from owners through design professionals and general contractors to everyone) can access the same reliable data for close collaboration, further reducing the risk of errors and rework. Our demanding service is the supply of data based on 3D technology measurements, which can provide real-time data, not only in the field of industrial concrete floor construction.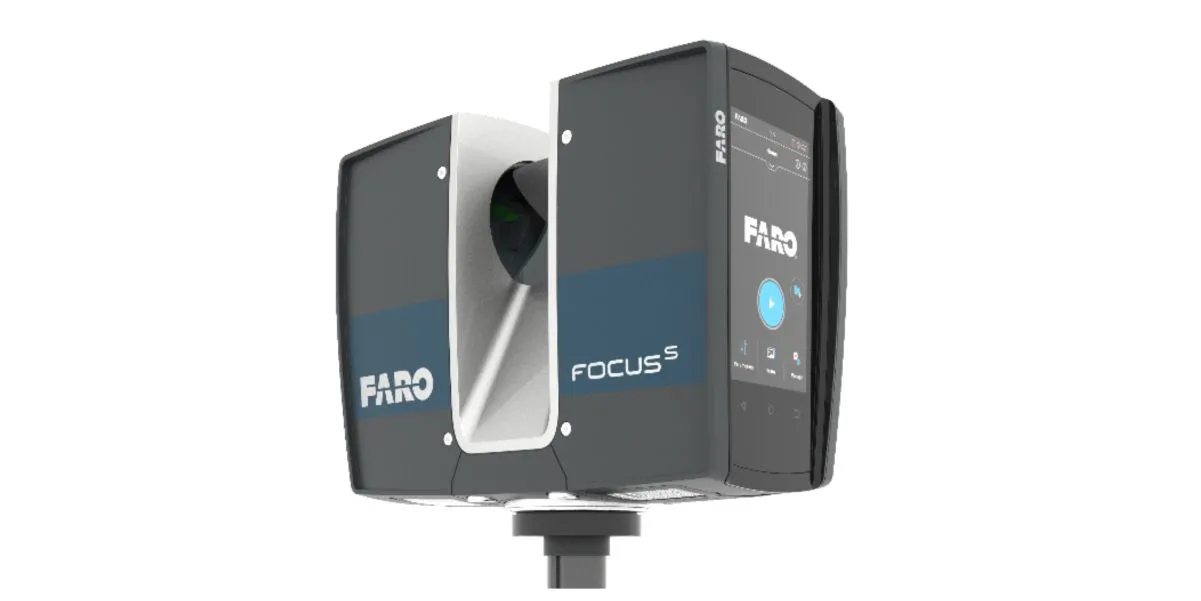 What can we achieve with 3D laser scanning technology?

data drove accuracy in management and on the field of QA & QC

"Remote control" management in the areas of construction and certification

avoiding costly errors

ensure that the final handover documentation meets today's rigorous accuracy

with less effort for better results

"that's it!" experience in just a few minutes.
In which areas do we offer our 3D laser scanning measurement technology?

For industrial concrete floors:

rapid determination of surface flatness/levelness accuracy, identify of floor surface characteristics by Heat-map
for fresh concrete surface inspection in-situ, "Cut & Fill" analysis
Measurements and evaluations according to standards ASTM 1155, DIN 18202, TR 34,

In other construction areas:

data service for checking
ensuring that the final structure fits design intent, minimizing the risk of deformations and other problems
detection of inappropriate locations or missing structures (walls, columns, beams, pipes, etc.)
accurate and fast on-site measurements
assure compliance with standards (beam deflections, wall verticality, "Cut & Fill" analysis, tank volume, and deformation test. monitoring of adjacent structures
For flatwork subcontractors/installers can bring good money:
can avoid most of the scraps, can save the cost of reworks

Possibility of immediate targeted intervention (e.g., cutting hills in floor construction, filling in dents as long as the concrete is fresh and workable)
when corrective grinding needed a larger area, we know where and how much to grind off the surface of the concrete floor
Contact us if you have a problem, together we will solve it!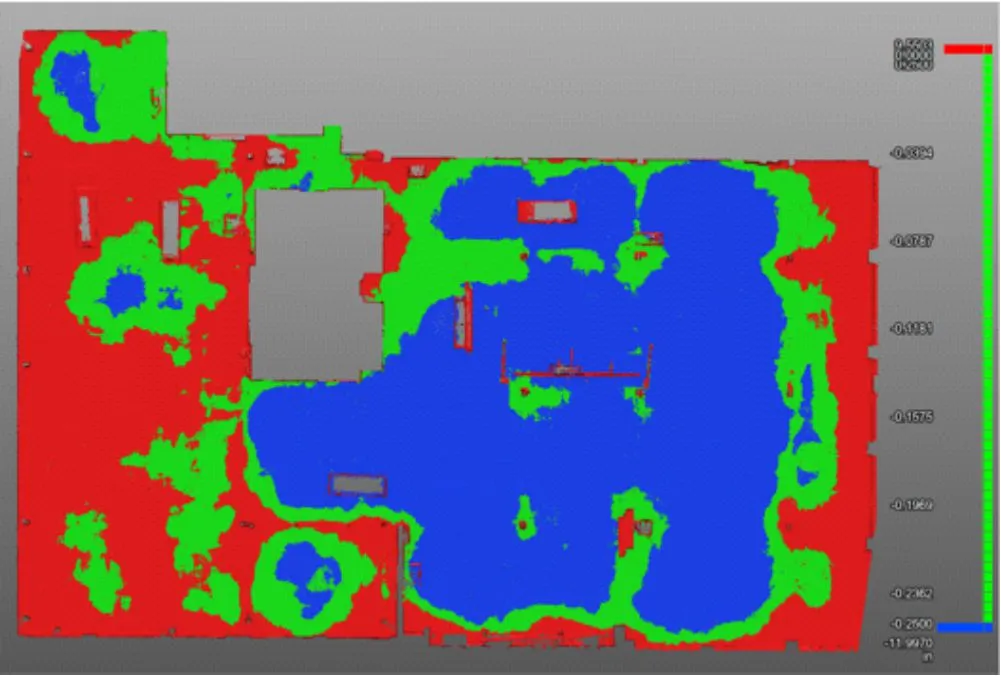 Surface evenness Heat-map