Project management purposes of Random Traffic floors, certifications.
The flatness and levelness of the formed floor surface are directly related to the associated costs(storage efficiency, rotation speed, forklift operating expenses.)and processes that can be implemented in the warehouse/manufacturing part.
The more flat the surface of an industrial floor, the more widely it is used at a lower cost.
All straightedge type floor specifications (like DIN 18 202) are based upon an obvious mathematical impossibility: the false notion that a two-dimensional object(like the floor's profile) can be discriminated by a single parameter("gap under the straightedge"). (is very difficult to carry out in terms of measurement technology and does not provide usable information on floor flatness)
It is a proven fact that impossible to control any floor's shape profile with a single measured parameter of "gap under the straightedge."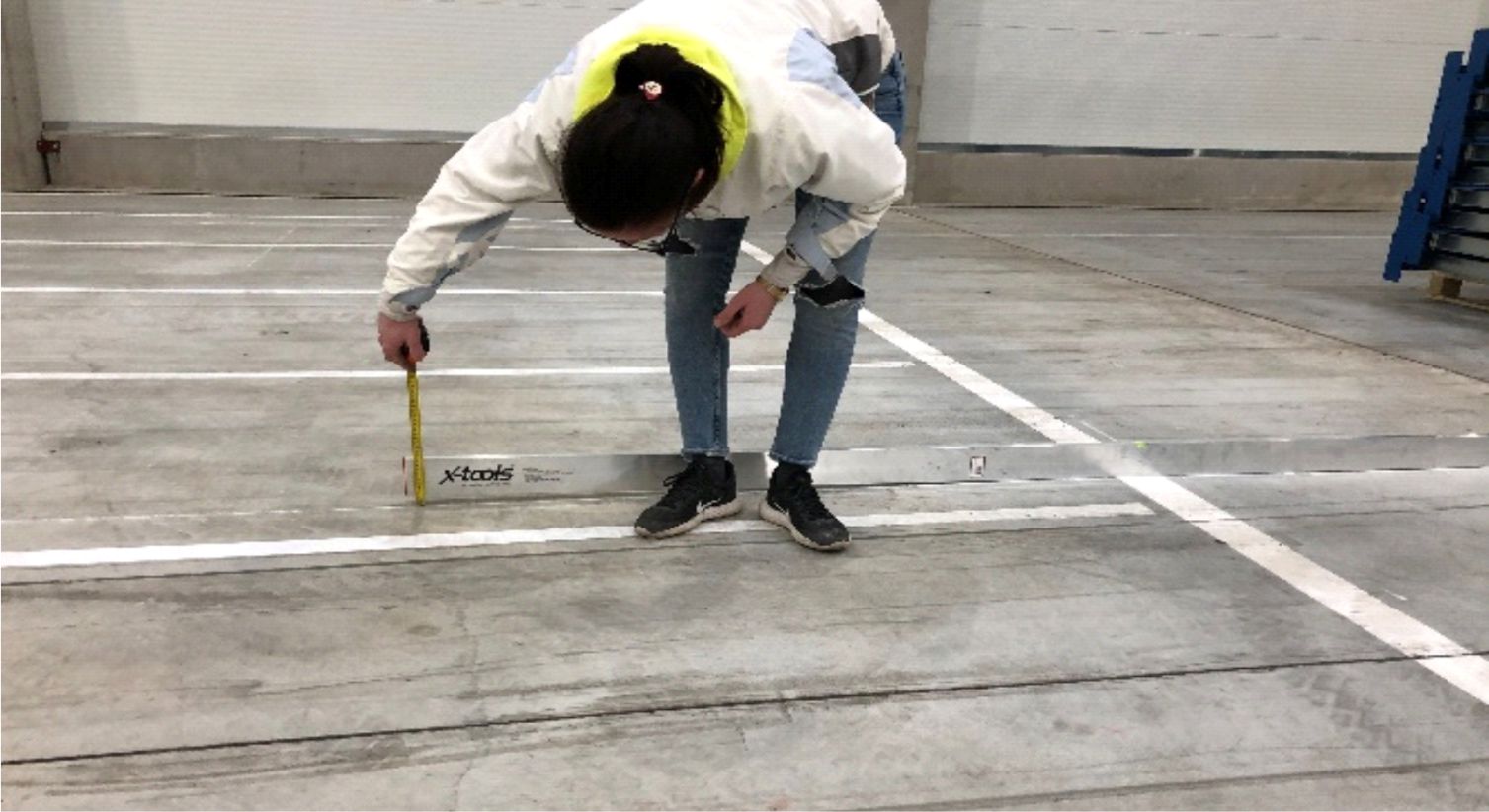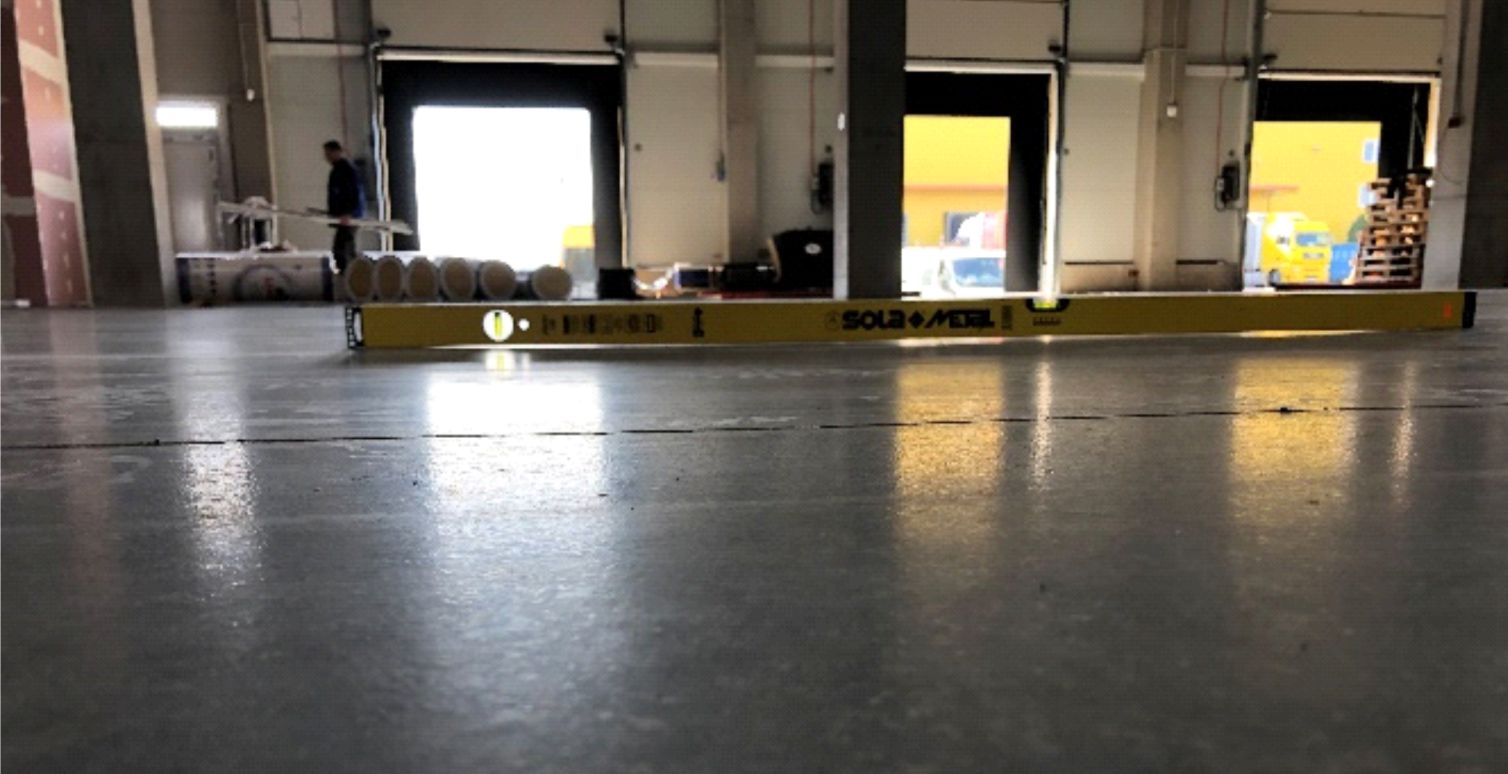 The FF / FL system controls the waves on the floor. FF (Flatness) numbers control the floor's local bumpiness. FL (Levelness) numbers control the floor's local inclination relative to horizontal. The higher the floor's FF and FL numbers, the better its flatness and levelness. It offers an easy- to-follow and precise procedure for determining the actual floor profile for contractors and investors, preventing future disputes.
Essential features of FF / FL system:
its statistical method of measurement according to clear rules gives an authentic, always verifiable result from the surface
makes the measured surfaces comparable
simple measurement, easy to apply
it also provides control over the floor construction process
provides design professionals and engineers with reliable data on the planned function of the floor
with a reasonable solution, it provides reliable data on the flatness of the floor at a competitive price
Tools of FF/FL measurements:
The measuring devices are the D-meter and the F-meter profiling measuring instruments.
With their help, anyone can easily measure the floor surface and get information on floor flatness.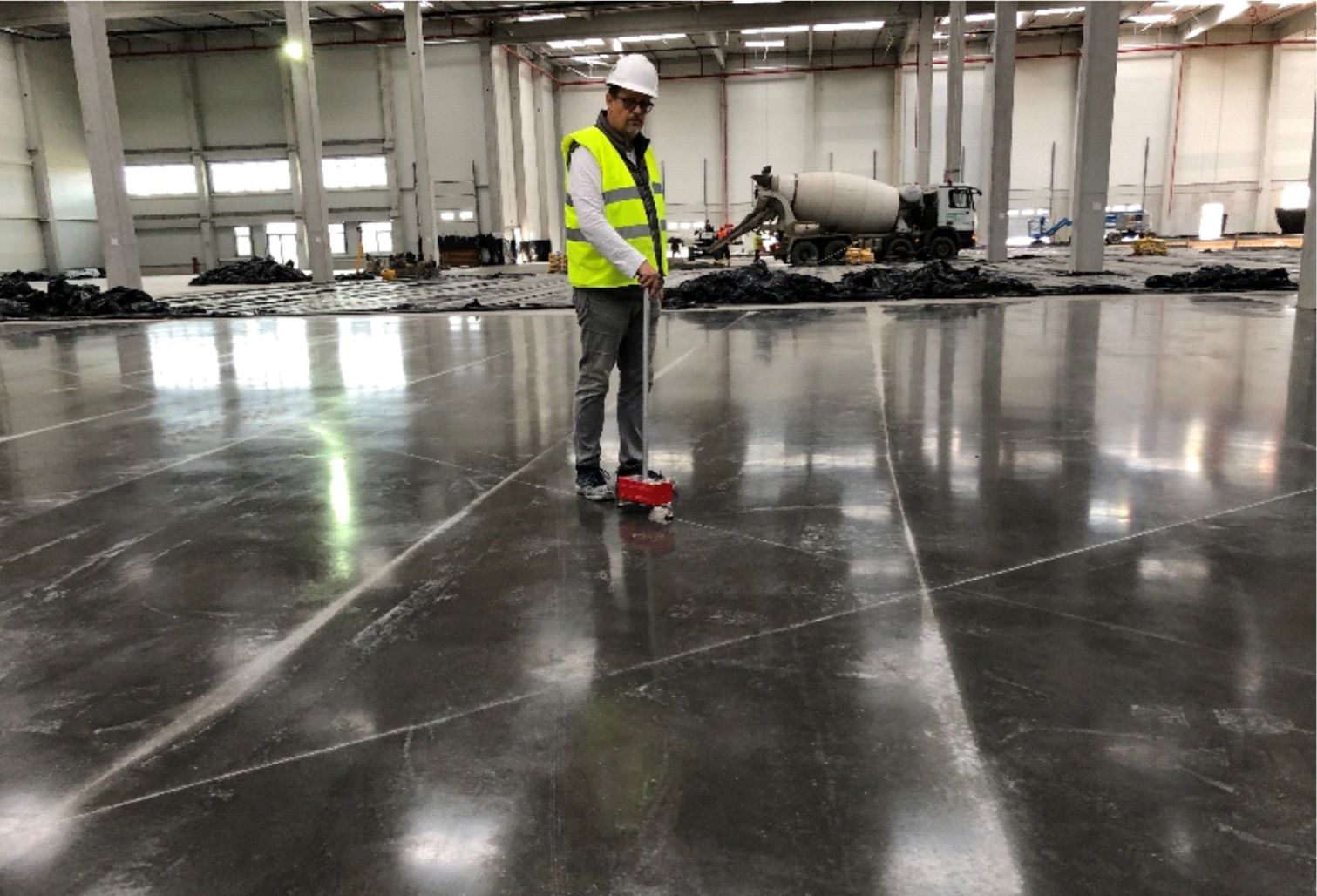 You can find more information about the system and its applicability under the downloads tabs.