Real, professional, industrial floor certification to any standard by an independent party
Do not rely on the contractor to certify your own work! Not only the contractor, but often any survey company will incorrectly and inadequately certify industrial floors. This can lead to a false conformity of the floor, which can lead to many problems over the life of the floor.
Allen Face Europe certifies the quality of its comprehensive industrial flooring processes with a certificate, which is issued to all customers and sent in physical format.
For our customers who achieve the 6-star Master Grade floor for the second time in a year, we will provide the industrial floor certification for all their work for free the following year!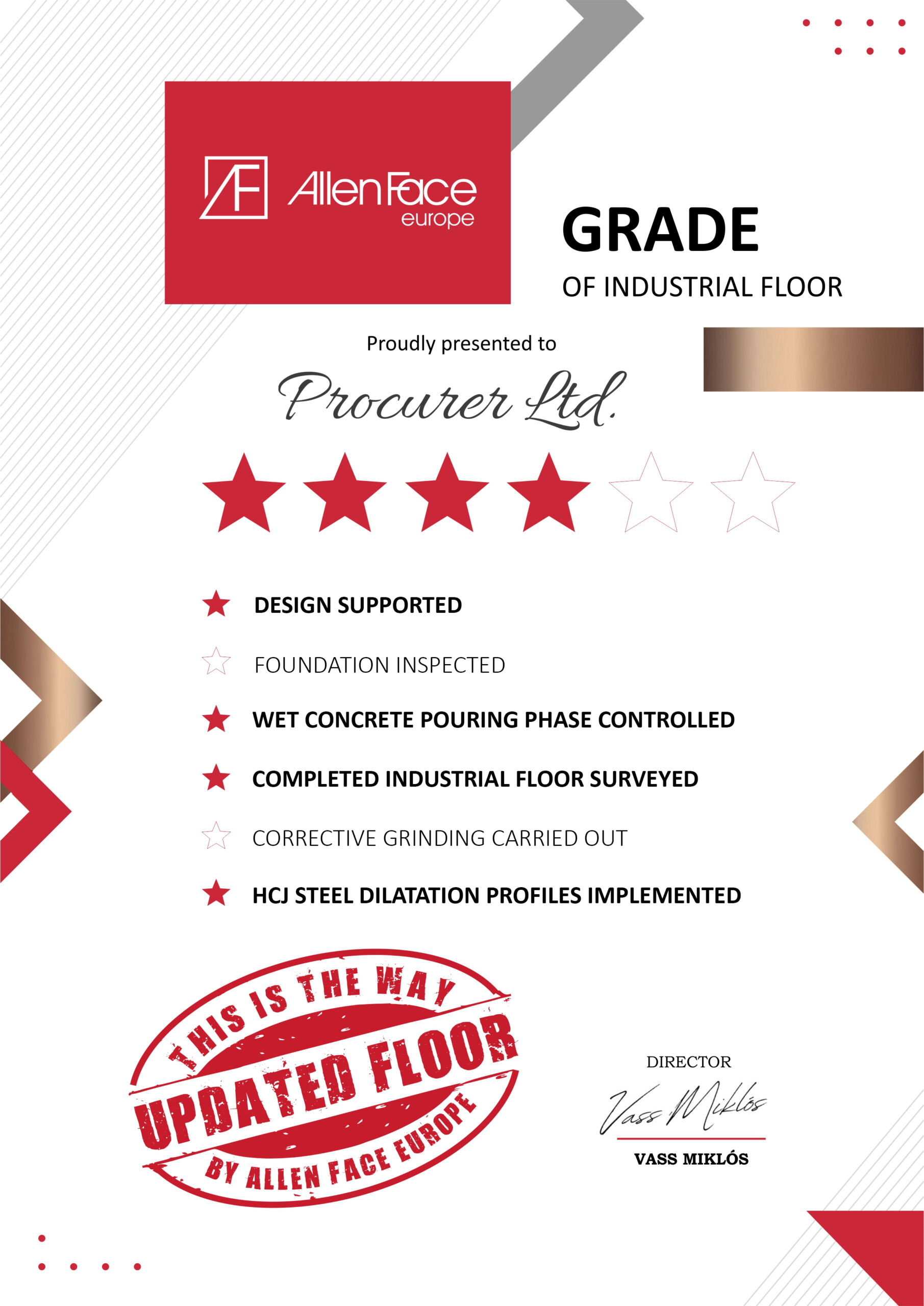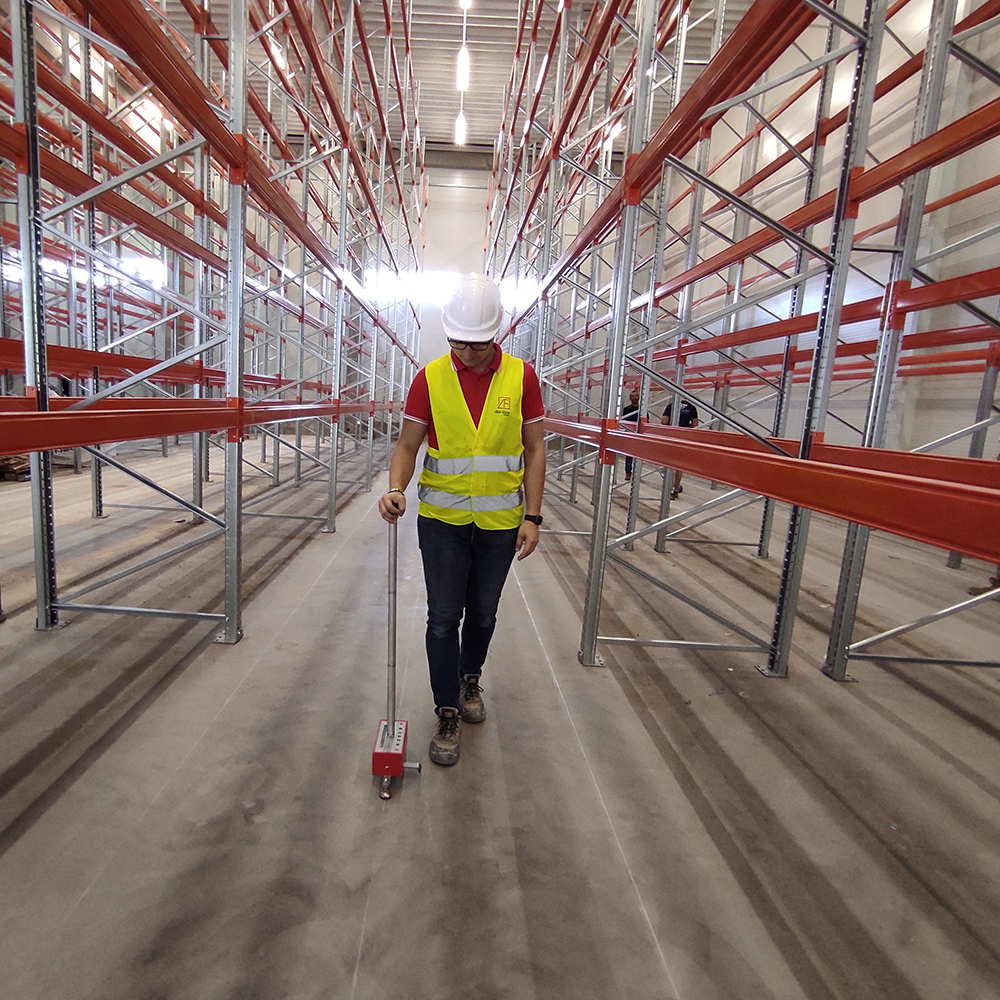 Industrial floor certification
The benefits of independent third party verification
With Allen Face's industrial floor certification service, you can get an independent, third-party, real-data-based, professional certification of your industrial floor.
As an independent industrial flooring certifier, we can bring your industrial flooring into compliance with a wide range of standards and specifications, with a focus on high standards, correct adherence to measurement principles and transparent, clear communication of real data.