Why is it important to monitor the flatness of wet concrete?
It is a simple fact that the more flat and level an industrial floor is, the more cost-effectively it can be prepared for different uses. Although invisible to the naked eye, in reality the prepared industrial floors are very far from the real mathematical plane.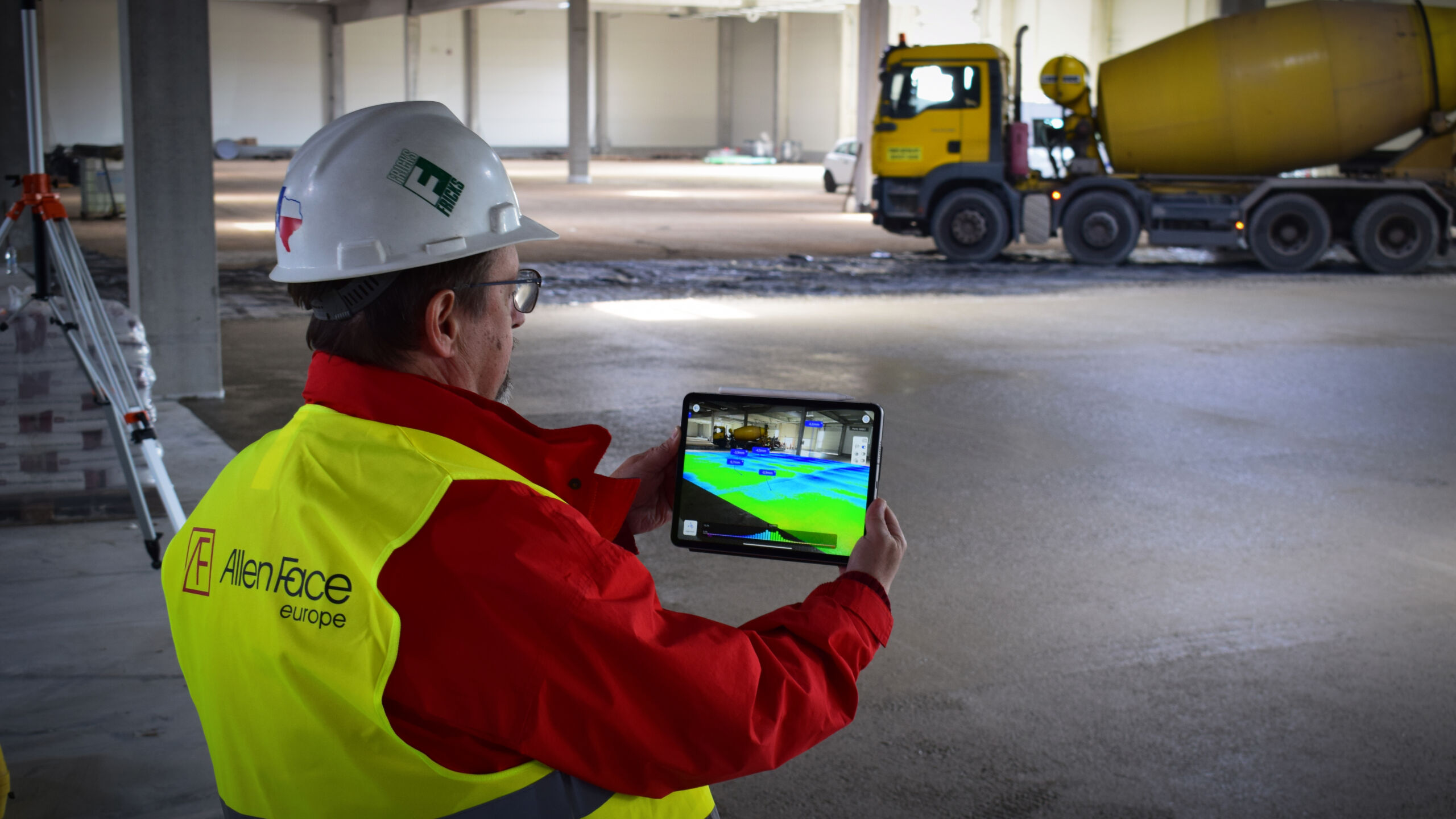 Wet concrete flatness control
The flatness and levelness of industrial floors
Whatever the type of logistics facility, the flatness of the industrial floor is an essential parameter for obstacle-free use. The subsequent corrective grinding of a concrete floor is a very costly and complex process, which, because it is essential, always adds to the cost of the investment. Since the amount of grinding required is directly related to the quality of the finished industrial concrete floor, the cost of corrective grinding can never be calculated in advance!
Wet concrete flatness control
Flatness control in real time
This problem is solved by Allen Face Europe's Wet Concrete Flatness Control service, where we not only continuously monitor the flatness characteristics of the industrial floor, but also actively help to correct any problem areas and improve the overall flatness quality of the floor.
With Flatness Check, you can eliminate critical areas without corrective grinding, avoiding expensive and time-consuming spot grinding. With real-time flatness checking, you can save millions by reducing the amount of corrective grinding with proper cooperation!